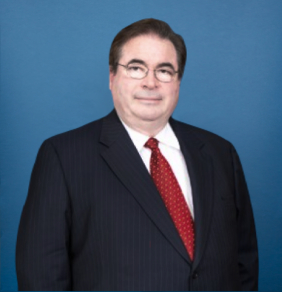 Liam Leahy consistently achieves results in creating and executing strategy, financial management, marketing, and business development. His range of experience is concentrated in energy, technology, professional services as well as publishing. He retains a lifelong passion and study in global economics and policy.
During his tenure as CEO he has sustained growth and improved net worth of the enterprise during the ups and downs of business cycles while investing in new capabilities and methods that lead the industry in forecasting capability.
Both as a sought after director and within RBAC, Mr. Leahy's corporate governance duties include expansion planning; business development for complex products generally not well understood by marketing and advertising experts: capital formation and allocation, implementing financial controls.
Prior to joining RBAC, Mr. Leahy was a turnaround / interim CEO for 15 years to small & mid-cap companies. He specialized in a variety of roles such as director & trust management, turnaround manager, strategy, planning, marketing, financial planning, business development, professional negotiation, mediation & conflict resolution, mergers & acquisition as well as business analysis.
Though currently focused on the growth of RBAC within the framework of a rapidly changing energy industry, Mr. Leahy has served on advisory boards and as a director of a wide range of companies in technology, publishing, and software development.
Mr. Leahy joined RBAC in 1999. In concert with RBAC's founder Dr. Robert Brooks they spearheaded the market penetration of what has become an industry standard, GPCM® Market Simulator for North American Gas and LNG™. Within a few years RBAC obtained a majority market share.
With the development of RBAC's G2M2® Market Simulator for Global Gas and LNG™ and NGL-NA® Market Simulator for North American Natural Gas Liquids, RBAC has expanded its market simulation services to support our clients during the rapidly changing dynamics of the energy industry with fast and reliable market simulation systems that help companies and their clients develop corporate strategies, evaluate risks and opportunities as well as maximize the value of their assets.
© 2021 RBAC, Inc. All rights reserved.  GPCM, GPCM Market Simulator for North American Gas and LNG, G2M2, G2M2 Market Simulator for Global Gas and LNG and NGL-NA are trademarks of RT7K, LLC and are used with its permission.