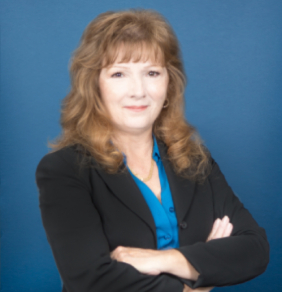 Louise Gentry has over 25 years of experience providing financial visibility so that other executives can make informed and insightful business decisions, assisting with aspects of financial planning to aid in the profitability and growth as well as preparing and analyzing financial statements.
While in junior college, a part time position with an Engineering firm to assist with audited financial statements determined the direction of her career when she found an error their accountant missed.  
She studied accounting at CSM of Montreal and business at the University of Quebec in Montreal.  She later studied at ITS for a Chartered tax preparer designation and obtained her Enrolled Agent License. She had continued to study business to improve her skills.
After gaining experience working for an office supply company, an accounting software development company, and accounting firm and a large telecommunication corporation, she opted for an accounting consulting career because she realized that small and mid-size companies were denied the benefits a CFO provided larger corporations.   
It is for this reason she decided to expand her skill set by training and working as a client relation and customer services manager in one of the divisions of a Global conglomerate where she succeeded with a 100 % client retention with a product still in development.  She turned down a lucrative management promotion to pursue her goal and accepted a position in a sales organization training to recruit salespeople and open sales offices.
She later founded a Remote CFO and Accounting and consulting services Corporation.  Over the next several years, aside from providing accounting services, preparing detailed financial statements used to disclose a company's true performance, budgeting and projections to assist with business expectations, tax planning, insurance and tax compliance, she assisted many small and medium size companies to set up accounting systems and departments including the training of employees as well as assisted owners with management tools.  She assisted with the creating and maintaining of relations with bankers and other professionals.  She also assisted with tax audit preparations, prepared financial statements for legal cases, assisted in a legal fraud case as an expert witness, assisted clients with theft detection and assisted a Price Cooper Waterhouse team with the preparation of audited financial statements for a famous large nonprofit organization.
She has worked closely with a wide spectrum of talents from international singers, artists, actors, as well as with small business owners all the way to VPs of large corporations.  
She has worked in a variety of sectors and industries such as energy equipment and services, real estate, construction, telecommunication, software, home improvements, food, insurance, education, and professional services. 
After assisting RBAC with accounting services for a few years Louise turned over the management of her company to her son and joined RBAC's management team where she felt her skills could be utilized.