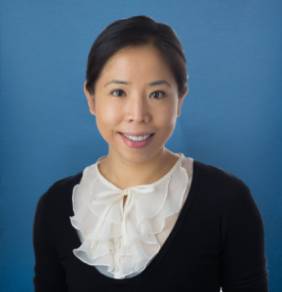 Executive Director for
Global Gas & LNG
Dr. Ning Lin is a respected energy industry economist with extensive credentials validated by her direct contribution to assets and profitability of several global businesses. Before joining RBAC, Dr. Lin managed global market analysis capabilities for Shell Trading, KOCH Industries and Tenaska. Her experience in both the chemical and energy industries ranges from natural gas and power, to petrochemical derivatives, intermediate chemicals and polymer, fiber, and engineering plastics. She is also well versed at using GPCM® Market Simulator for North American Gas and LNG™ and G2M2® Market Simulator for Global Gas and LNG™; the leading tools in this industry.
Both a skilled manager and analyst, she has built and managed multiple successful teams.
Following a long term collegial relationship as a client or colleague, Dr. Lin joined RBAC in 2017 to work directly with Dr. Brooks in leading our international expansion. They have completed the latest release of the G2M2 base case.
As a collaborator on various studies and presentations, their work has further confirmed its wide-ranging approval of Dr. Brooks' methodologies and G2M2's forecasting capabilities at leading conferences across the globe. Such studies and the model itself demonstrate the implications of major changes in the LNG and Global Gas markets while helping our industry gain greater certainty in an uncertain world and insights to mitigate risk.
Dr. Lin has successfully executed a variety of commercial development projects and established local partnership in overseas regions, including capital investment, technology licensing, market development and product innovations. (Details available upon request)
As a Chinese native, Dr. Lin grew up in Chengdu, Sichuan, China: nurtured by Chinese traditional core values of hard work and academic achievement. She was awarded a full scholarship to an international high school in Hong Kong where she received an international Baccalaureate emphasizing English as well as honors Chinese education.
Dr. Lin holds a Ph.D. in Economics from the University of Texas at Austin with specialization on industrial organization and game theory, and a B.A. in Economics from Bryn Mawr College.
She resides in Texas along with her husband and children while maintaining a global network of influential energy colleagues in Asia and Europe.
© 2021 RBAC, Inc. All rights reserved. GPCM, GPCM Market Simulator for North American Gas and LNG, G2M2 and G2M2 Market Simulator for Global Gas and LNG are trademarks of RT7K, LLC and are used with its permission.