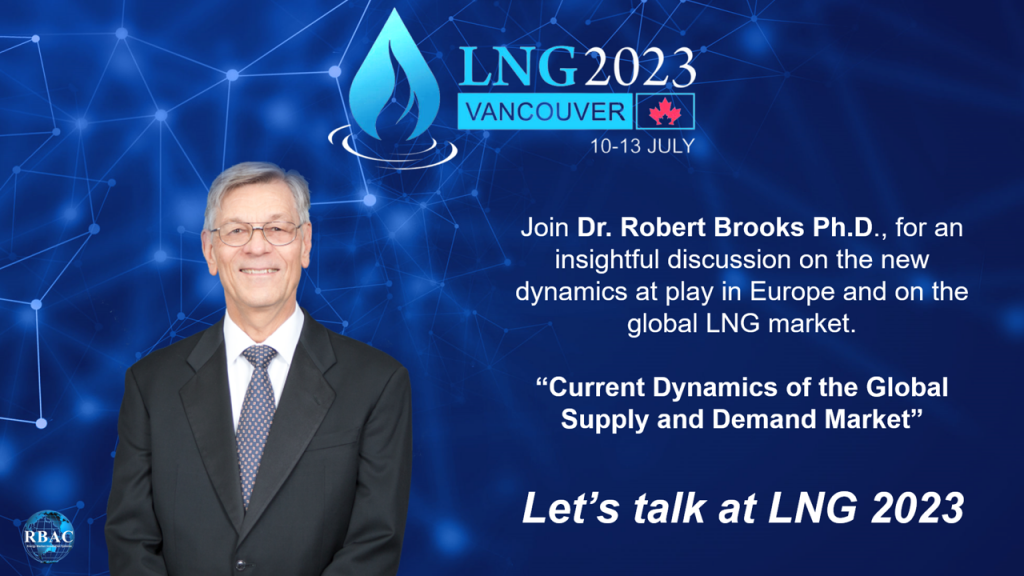 We are happy to announce that we will be attending the LNG 2023 World Conference this coming July! 
Dr. Robert Brooks will be discussing a variety of topics relating to global gas and LNG markets and how market simulation can help you keep track of all that happens.
In particular be on the lookout for the Day 1 Session:
Current Dynamics of the Global Supply and Demand Market
As Dr. Brooks will be presenting new dynamics at play in the global LNG market and how the rivalling factors of energy affordability, sustainability and security affect the market. This session will focus on…
How has the 2022 European energy crisis evolved? What emergency measures were taken and what are the results? Is Europe prepared for the near future and what will be the role of the US in supplying much-needed LNG? Can North American LNG save Europe's energy future? 
How will lessons from the 2022 crisis influence the long-term outlook for global LNG?
How will risks be best managed through contracting terms and strategies in an evolving market?
Europe has scrambled to make up for lost time due to the war in Ukraine by committing to increased LNG imports. How much LNG will be needed and how much of this new demand can be satisfied by producers in North America? 
This presentation will present answers based on work using RBAC's G2M2® Market Simulator for Global Gas and LNG™. Be sure to not miss this opportunity to see first-hand what G2M2 is capable of and how it can improve your understanding of global gas and LNG markets. 
Our Director of Business Development, James Brooks, will also be in attendance.
Are you also attending the LNG 2023 World Conference? Contact us here.