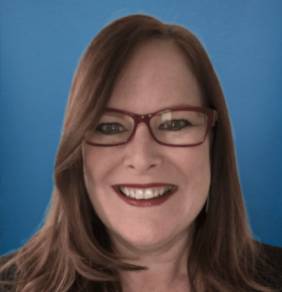 Senior Director, Market Analysis
Bethel King has over thirty years of energy industry experience. For eight years, Ms. King supported natural gas operations for Phillips Petroleum, a large integrated producer. She spent three years supporting natural gas marketing functions, including trading system coding, design, and analysis. Ms. King also has over four years of direct experience in natural gas marketing – two years with Phillips Petroleum and GPM and two and a half years with Williams Energy Services holding positions in Gas Supply, Gas Operations, Gas Control, Transportation and Exchange, and later, Natural Gas Trader in the Midcontinent and the West. She joined Williams Energy Market Analysis in 1998 as Senior Analyst before progressing to Manager of Natural Gas Analysis with as many as eight direct reports.
Ms. King oversaw the development and utilization of Fundamental Models that use linear and non-linear approaches to support trading and origination activities. Her combination of computer expertise and energy market knowledge made her uniquely qualified. She has worked in an integrated commodity environment with Power, Crude Oil, NGLs, Coal, BioFuels, CO2, and Global Gas such as LNG.
Beginning in 2003, Ms. King began a successful alliance with RBAC, Inc. as a Senior Consultant, providing personalized analysis using the GPCM® Market Simulator for North American Gas and LNG™ for companies throughout the industry. She is currently Senior Director of Market Analysis, including all input data such as infrastructure, supply curves, and demand curves used in preparing the quarterly GPCM Base Case outlook with monthly forecasts of price, basis, and natural gas flows out to 2050 for North America. She is also RBAC, Inc.'s primary trainer and mentor for clients; providing ad-hoc expertise on projects for a variety of industry participants.
Bethel King has a Bachelor of Science in Management Science/Computer Systems from Oklahoma State University with an Associate degree with Honors in Computer Science from NEO A&M. She has spoken at several industry conferences such as the EPIS Electric Market Forecasting Conference on the topic "Gas Market Trends and Forecasting", as well as Platt's Energy Conferences, Hart Energy's DUG Midcontinent, and RBAC's yearly GPCM User Conferences.
© 2022 RBAC, Inc. All rights reserved.  GPCM and GPCM Market Simulator for North American Gas and LNG are trademarks of RT7K, LLC and are used with its permission.