Natural Gas Market Analytics in Trading
Most trading-based analytics focus on supply-demand balance assessments to determine whether the current market is loose or tight versus some historical perspective – e.g., prior year, 5-year average, etc.
At a high level, these assessments can prove useful in developing profitable trading strategies, but they often miss regional (or basis) implications due to lack of model granularity – models tend to focus on price implications specific to Henry Hub and the Nymex contract.
How Can We improve Upon this?
What we need is a holistic approach which fully captures the natural gas industry infrastructure and provides a realistic forecast for supply, demand, flows and pricing across the gas industry grid.
That would require spot pricing forecasts for Henry Hub, as well as for well over 100 other pricing points in the US and Canada.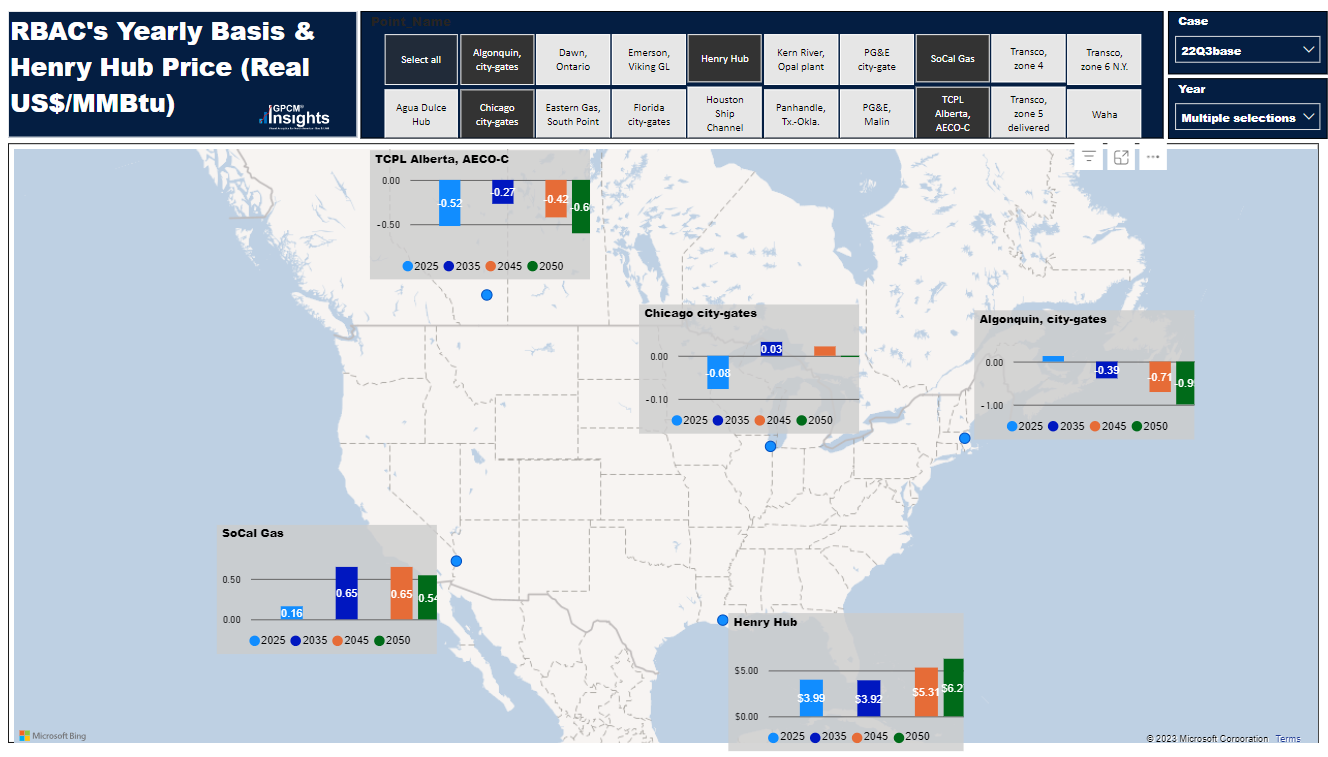 The potential for regional dislocations from Henry Hub is increasing due in part to renewable energy sources' larger market penetration as well as a higher volume of U.S. LNG exports.
The best asymmetric trading opportunities very likely could be brewing in areas other than the Nymex-focused Henry Hub. 
But without a granular model for market simulation to identify these dislocation potentials, these trading opportunities may go unnoticed by many market participants.
A model that captured these analytical complexities and provided users with advantageous insights could be worth more than its weight in gold (or crypto). It would have the flexibility to modify assumptions and infrastructure to simulate nearly any market situation. It would be capable of providing insights for both short and long-term trading opportunities depending on the user's portfolio strategy and risk appetite.
GPCM Market Simulator for North American Gas and LNG is just that model.
For short-term trading, GPCM users have the ability to construct scenarios that run in what is called "continuation mode". This mode effectively creates real-time trading simulations where new assumptions can be implemented at points in the forecast horizon capturing such things as surprise changes to weather forecasts, infrastructure, etc. 
One of the reasons for GPCM's success is that it is the only modeling system for the North American natural gas market that is regularly re-calibrated and updated as more historical data becomes available; most market models do not even attempt to do this. A calibrated model produces more reliable results.
If you would like to know more contact us here.