Africa Energy Week was huge. With thousands of attendees at the 5-day event, and multiple concurrent sessions, here are some takeaways from the continent which is the size of the U.S., Europe and China combined, and which is blessed with abundant oil, natural gas, and minerals.
Strong Words
When African leaders took the stage at Africa Energy Week in Cape Town, Republic of South Africa, the walls reverberated with the penetrating message coming through: "Benefits from African resources must benefit Africa."
The words of Namibian President, Hage Geingob, who went further and even more pointed:
"We cannot allow climate change to be weaponized."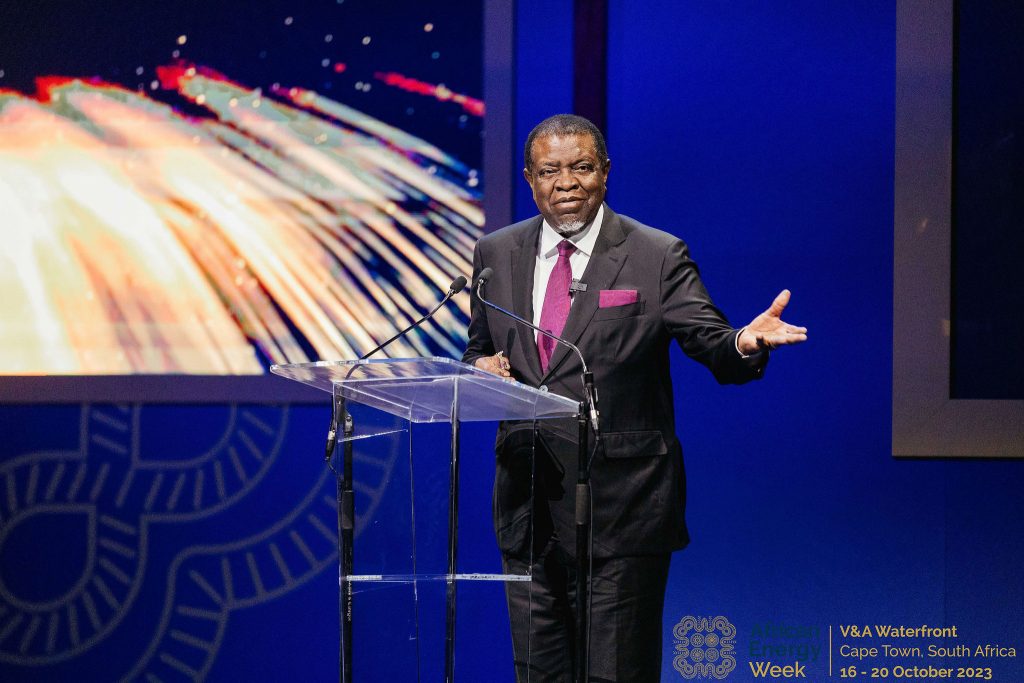 Some, perhaps not quite au fait with the plight of the developing world attempting to improve their economics in the face of seemingly arbitrary restrictions by Western and International institutions, might query the above statement. "How can climate change be weaponized against Africa? Isn't this simply about addressing imminent catastrophe for the good of the planet?"
That question and many more were answered by African energy leaders at the conference, though differently than some might think.
Along with the conference message, to "Make Energy Poverty History by 2030" and the tag-line of Africa Energy Week being an "African Energy Renaissance: Prioritizing Energy Poverty, People, Planet, Industrialization and Free Markets," one could get the idea that leaders and the people of Africa were trying to be understood. They were asking to walk in their shoes.
"600 million people live without electricity. 900 million people live without clean cooking fuel. That means 1 out of ever 2 people you meet have no electricity."
The words were poignant, but the emotion delivering them was even more palpable. The echoes of past conferences and meetings, such as the Houston Africa Energy Summit were resounding, where they said: "You want us to do the energy transition? From what? We have to have something to transition from something."
Over several days of the conference, you got the feeling that Africans were tired of and no longer going to accept being treated as a mineral and resource repository only for the use of others. They called to claim what is theirs, again as the President of Namibia stated and others stated in various ways: "Benefits from African resources must benefit Africa."
At several times during the conference, the tension could be felt, like hairs bristling when speaking about Africans using African resources at the protest of other countries. When Ms. Ruth Nankabirwa, the Minister of Uganda spoke, announced the East African Crude Oil Pipeline (EACOP) was being built to not only bring revenue, but also for all the other products that could be refined and used, such as fertilizer, to raise the standard of living of her people.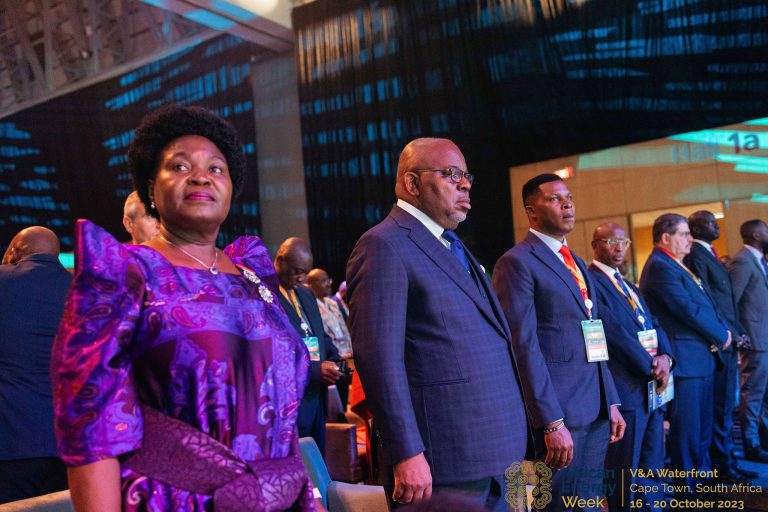 NJ Ayuk, Executive Chairman of the African Energy Chamber and conference convenor opined, "Why are European countries debating for a week about EACOP?" What does it have to do with them?" Referring to debates in European Parliament from 2022 criticizing EACOP and raising concerns about deeper involvement with Russia and China. But the criticism about emissions created a particular stir for several reasons. EU's final text said: "whereas the extraction of oil in Uganda would generate up to 34 million tonnes of carbon emissions per year; whereas the International Energy Agency (IEA) warned in a 2021 report that limiting global warming to 1.5 °C to prevent climate change's most destructive impacts would require new oil and gas development to stop immediately."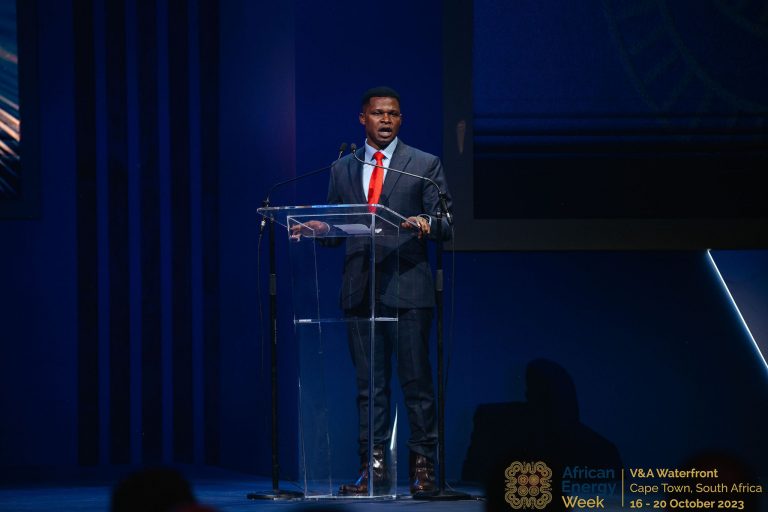 Firstly, Africa did its own rebuking when the African Union called out the EU for using coal as a consequence of repercussions from the war in Ukraine.

But secondly and during the Africa Energy Week conference, they were even more emphatic. Why shouldn't Africa use fossil fuels to develop? Every other country in the world has done so. And Africa has created only 3% cumulative CO2 emissions. And if you look for Uganda in the below emissions graph, you will not find it. Its total emissions are that small.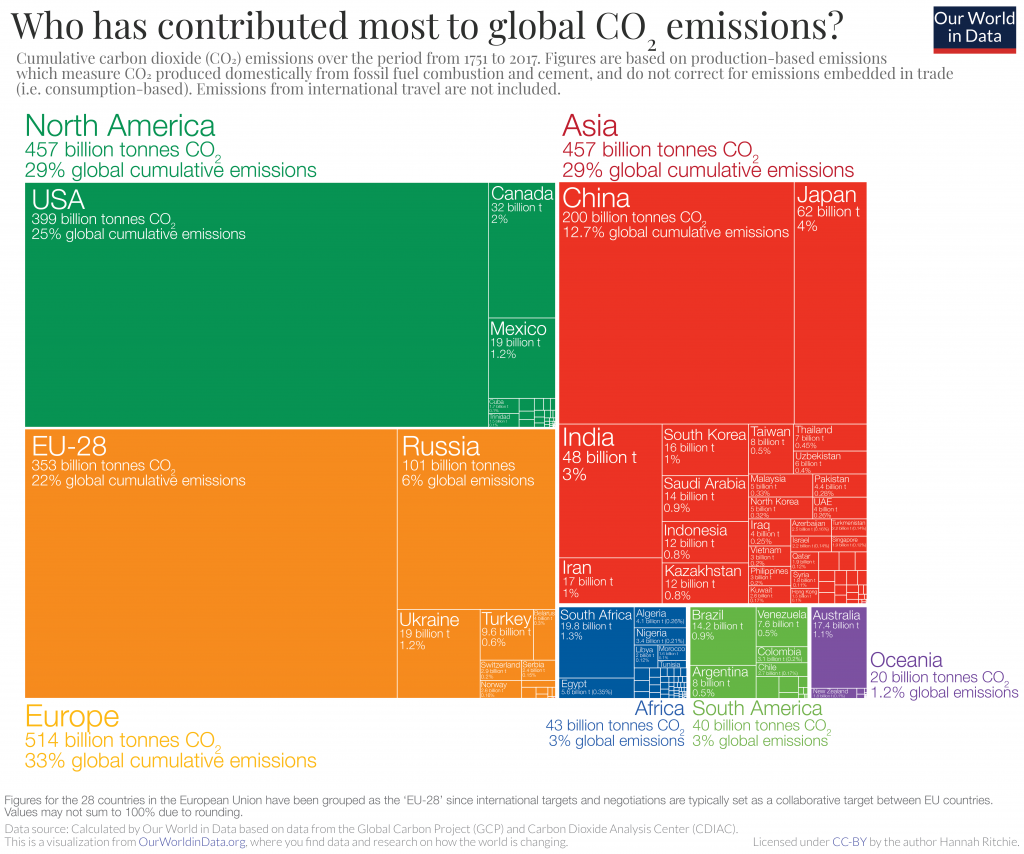 The messaging from the West did change over the last few years and this was apparent as well. We've heard more people calling for a "Just and Equitable transition," but with some ire from African leaders who were called to "not exploit their resources for the climate" and promised climate funding, which to date has not been delivered.
Energy companies in the West appear to be having to walk the fine line of a push by the developed world towards decarbonization (mainly calling for reduction of fossil fuel use) and their fundamental purpose of supplying energy.
Indeed, many thought leaders make the parallel of economic development and affordable energy. Thus, RBAC has as its mission to provide energy companies, regulators, consultants and leaders with tools to make better energy decisions to help bring energy to the peoples of Earth.
The message is starting to get through, with Chevron stating, "the world needs reliable, affordable, and ever cleaner energy," and TotalEnergies, who commit to "lower carbon energy, respecting human rights, be a good partner for Africa who will make their own decisions on THEIR resources."
And they do have resources, as mentioned in RBAC's recent article, Africa: The Natural Gas Sleeping Giant.
But studies on African resources were severely lacking. Joseph McMonigle, Secretary General of the International Energy Forum pointed out that most energy studies for Africa lack African authors, treat Africa as a single entity, focusing on global, not African targets, and emissions, not development goals. Thus, the question leaders of Africa are most looking to answer is this: 
How do we exploit these resources to industrialize and benefit the most African people?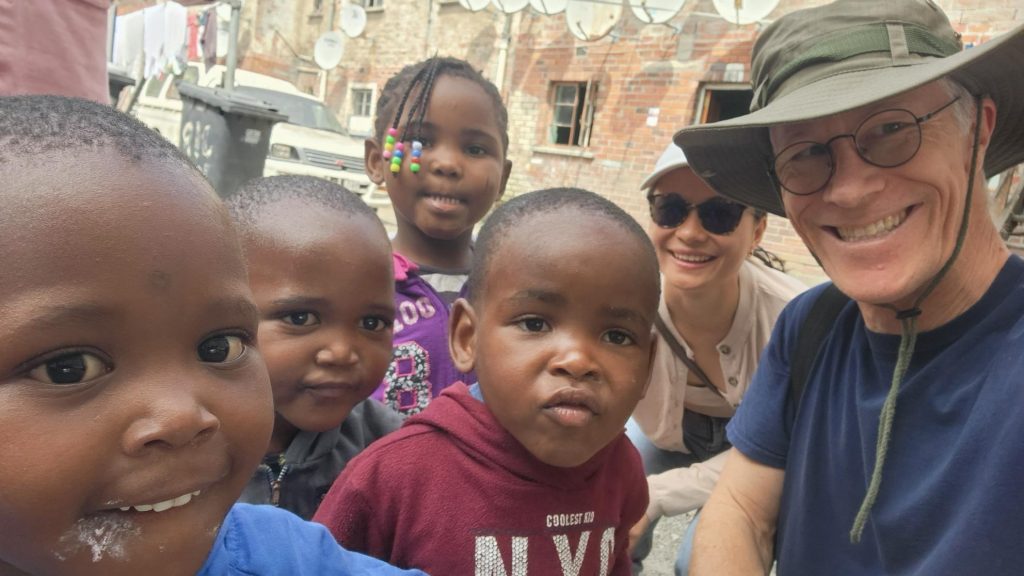 With a podcast and even more detailed report coming soon, there are yet some key takeaways to share and round out this quick report of this massive event. And some particular country's takeaways, though announced, were echoed by other leaders:
Benefits from African resources must benefit Africa.
Africa will decide its energy future, including developing its oil and gas resources benefiting Africans.
The intention is to move Africa from a world energy supplier to one using its own energy.
African Natural Gas is the game changer. Natural gas and LNG will be for use of, for and in Africa. Thus, and as Minister of Hydrocarbons for Congo, said we need African infrastructure, university, training, etc. FOR GAS.
Uganda's goal for universal energy access by 2040. With hydropower, they will use oil and gas for revenue. It will also reduce the need to cut down trees for firewood. Panacea for Africa is industrialization, which needs energy!
There was strong support of Africa prioritizing economic development by thought leaders, including author Alex Epstein who called African countries to withdraw from the Paris Accord, arguing it would slow industrialization and hurt hundreds of millions of people.
It was quite notable that Gazprom, Lukoil and Rosatom were in attendance with presentations on nuclear and gas technologies asserting themselves as a good partner for Africa. It thus, raised the question: Will Africa turn to Russia or China despite many historical ties to the West because of Western actions to stop or slow oil and gas development of local resources?
Regarding nuclear power, one presentation also said that Small Modular Reactor (SMR) nuclear power plants (NPPs) will be a game changer for Africa, and another said Floating NPPs could power small cities and be interim solutions till land-based ones are built. The Director General of the World Nuclear Association said that many countries went from 0 to 10 or even 25% nuclear in their energy mix.
In the Powering Africa with Gas panel, the message was, to adapt to unreliability [of renewable energy sources] you need Natural Gas which also gives power to countries to decarbonize using this cleaner burning fuel. Africa has enough gas for 500GW of power. Domestic demand is up, we must focus on Natural Gas infrastructure.
The Secretary General of the African Petroleum Producers Organization (APPO) said that African Oil and Gas was developed to serve others, not the African people. Pipelines run to the ports, not inland. APPO will work to get investment from within Africa and on the creation of the Africa Energy Bank, as well as establishing oil and gas centers of excellence for professional training across Africa.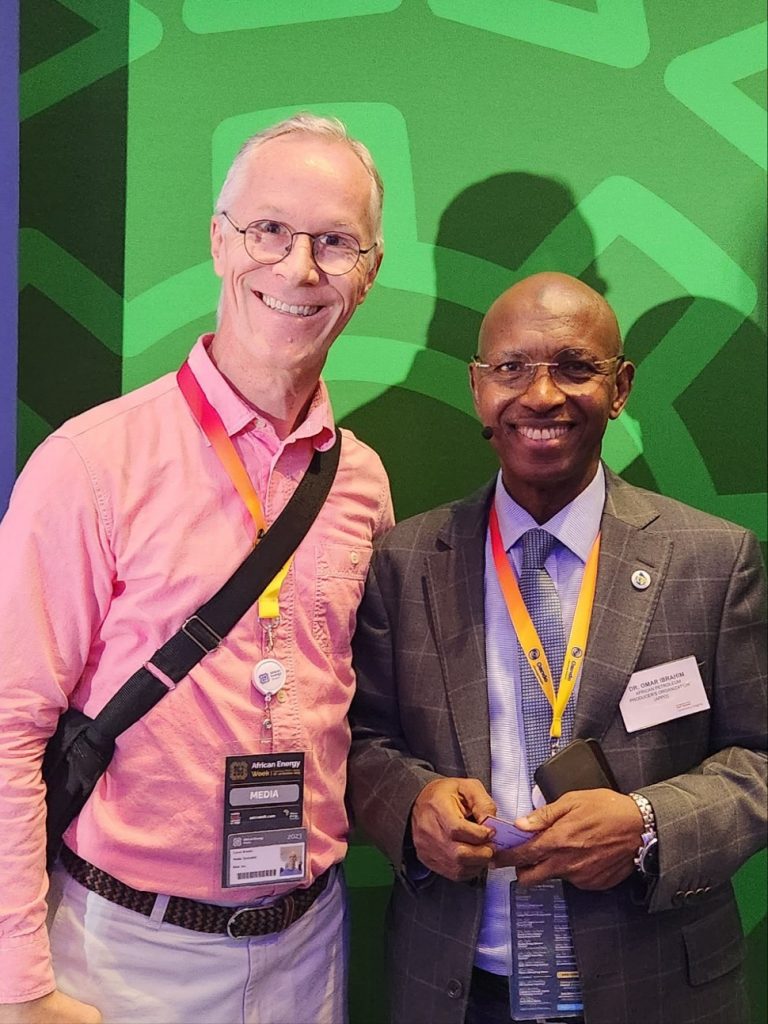 The message was fairly clear all around. In Africa they are looking for partners who share their vision. Invest in Africa so you may not only benefit from it, but all may benefit by the greater development of the great nations and peoples of Africa.