Energy leaders of nations across Africa attended the Houston African Energy Summit on Friday, September 23, 2022, in Houston, Texas with a message for America and the West. "We are open for business. If America does not deal with us, then don't be surprised when we accept deals from the Saudis, Qataris, and Chinese."
There was clearly some backlash from a push toward emerging economies in Africa to limit their access to international investment in their own natural resources and infrastructure in oil and gas. One ministerial official alluded to the Friend's of the Earth legal challenges to Mozambique's funding for their LNG capacity.
And thus, another message that came from the African nations a huge energy transition message, but not what one might think it would be:
"You want us to do the energy transition? From what? We have to have something to transition from something."
They decried western people trying to stop their usage of oil and gas or any energy. They called for a "just transition" if anything. They said "we are starting at a different place than the West" for such a transition. And emphasized both the energy capacity is currently small and the history of emissions is miniscule.  They have resources and don't want to be restricted from utilizing them.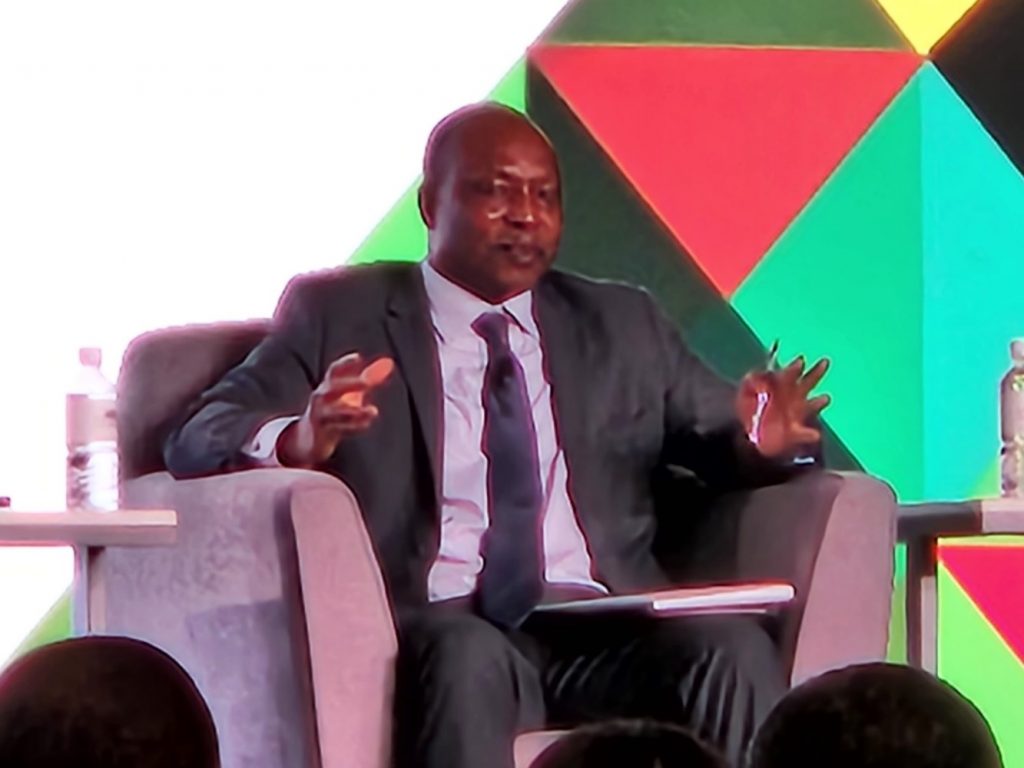 Ministers of Energy from nations such as Congo, DRC, Uganda, Equatorial Guinea and the President of Niger in attendance called for America to partner with them to get energy access for their people.
The event itself was sponsored by Chevron, Kosmos Energy, Vaalco Energy, Dosdal Hydrocarbons & Power and Halliburton.
The networking breakfast helped everyone connect with companies and government officials, including ministers for mining and energy of Equatorial Guinea and other countries. Interestingly, several small countries and economies still had sizeable reserves or discoveries.
Many people were interested in energy market simulation and such RBAC Inc's model G2M2 or even an applied GPCM model for Africa to serve their needs for energy access.
A senior geologist at Shell was in attendance her work is discovering new reserves. One interesting point was the geological time and history and the idea that south America and Africa were connected and thus on the west coast of Africa there are reserves found, there may be corresponding reserves on the east coast of South America. Fascinating.
George Maxwell, CEO of Vaalco energy, spoke of not just E of ESG, but S for social, such as increasing energy access of power in Africa as part of operations. and hoped to shorten lead time on projects and in fact, Vaalco just got a new project approval today.
The US Commercial Service in Houston was there and ready to facilitate exports of goods and services for US companies.
Even an advisor to the Consulate General of the Republic of Korea was there, showing how much global interest in African resources there is.
In sum, Africa is abundant of natural resources. They are looking for partners for both their future, and for the planet. But the last message to leave you with also came from the conference.
"Africa today is not the same Africa as 10 or 20 years ago." Yes, they are actually holding many of the cards of the world's natural resources. They are willing to share, for now. And goodwill is a two-way street.
RBAC, Inc. has been the leading provider of market fundamental analysis tools used by the energy industry and related government agencies for the past two decades. The GPCM® Market Simulator for North American Gas and LNG™ is the most widely used natural gas market modeling system in North America. RBAC's G2M2® Market Simulator for Global Gas and LNG™ has been instrumental in understanding evolving global gas and LNG dynamics and is vital in fully understanding the interrelationship between the North American and global gas markets.