The Expanding Presence of Natural Gas and LNG in the Global Market
Despite volatility, gas and LNG demand is increasing. Conflicts are increasing volatility and uncertainty. But what is certain is that gas is seen as having a vital role for the future.
This month, we are excited to bring you natural gas and LNG market news and insights from all over the world from our energy experts. In this edition of our newsletter we cover record high U.S. natural gas production, how South Korea was able to transform their economy and the role natural gas played in this transformation, takeaways from leaders of both nations and industry at Africa Energy Week, and uncertainty brewing in how Colombia should approach developing their domestic resources. We have articles covering all these topics and more in our latest edition of our newsletter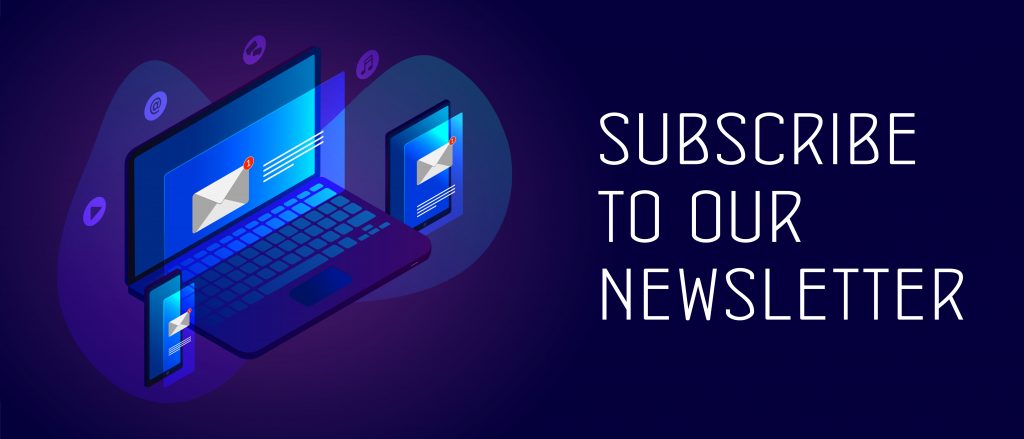 Join our mailing today and receive updates directly from RBAC. Not only will you receive this newsletter in your inbox, but also those who sign up on our website will also receive articles a week in advance and other important communications from the team here at RBAC.
Quick Brief – Record Breaking U.S. Natural Gas Production
The United States has experienced record production, with the Marcellus and Permian Shales doing the heavy lifting. This strength has facilitated exports, power burn, and storage injections with minimal impacts to pricing.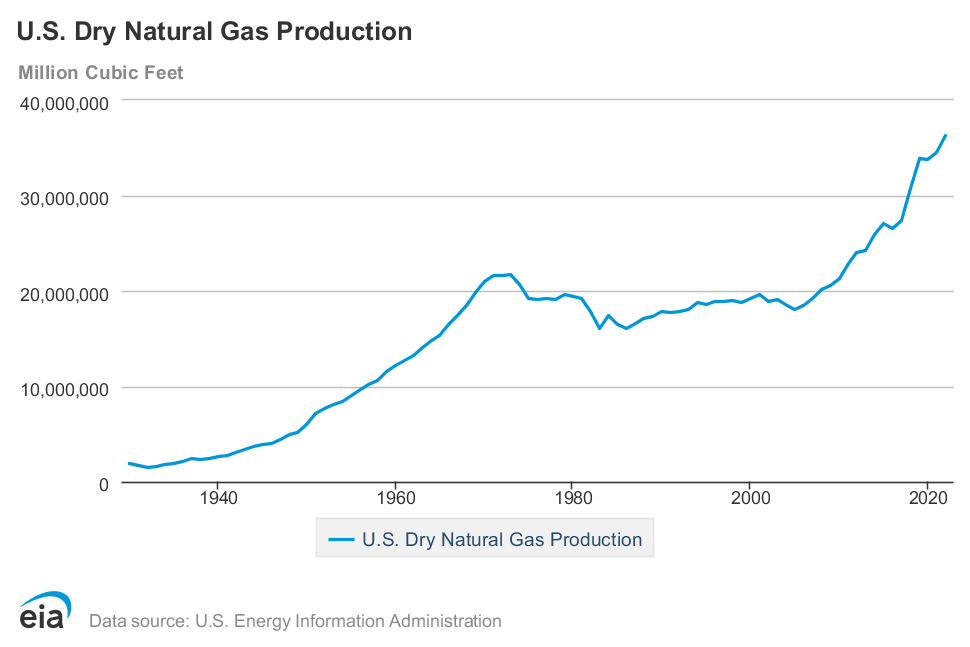 However, the growth isn't expected to stop anytime soon. Using GPCM® Market Simulator for North American Gas and LNG™ , our forecast shows that production should continue to rise in order to meet growing demand for domestic consumption and for LNG exports from the United States.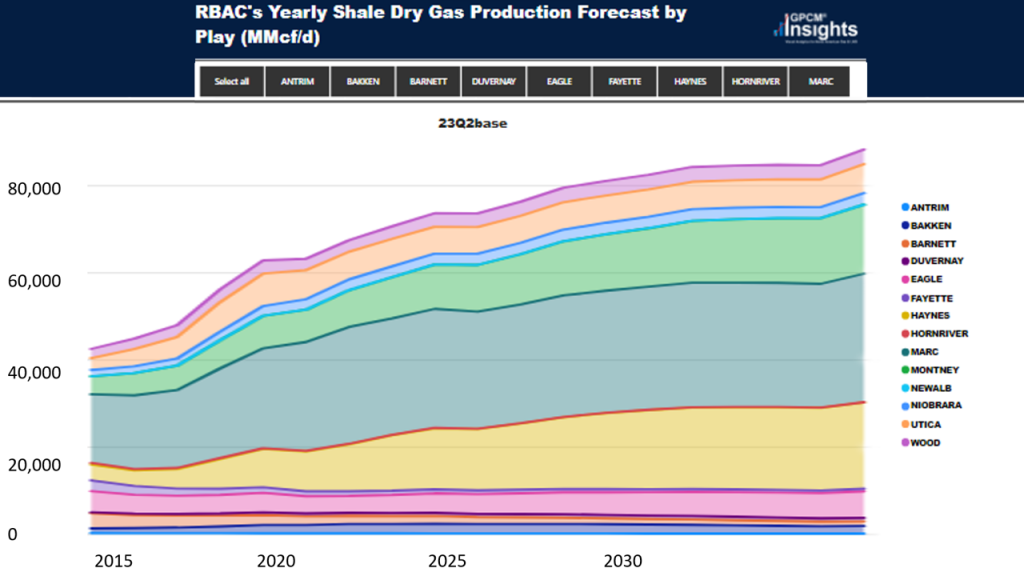 2023 RBAC Annual Gas & User Conference
Our 2023 user conference is next week! We have a great slate of presentations from our own staff and from guest speakers on deck that are sure to provide great insight into not only the global gas and LNG market, but how our market simulation tools can play an important role in understanding this volatile market.
Click here for more information and registration and if you are interested in becoming a user of our market simulation tools contact us for a demonstration here. 
The Role of Natural Gas in South Korea's Miracle Rise
"How exactly was South Korea able to rapidly grow their economy and what fuels powered this transformation that came to be known as the 'Miracle on the Han River'?"
Read "The Role of Natural Gas in South Korea's Miracle Rise"
African Energy Resources Must Benefit Africa
"Africa Energy Week was huge. With thousands of attendees at the 5-day event, and multiple concurrent sessions, here are some takeaways from the continent which is the size of the U.S., Europe and China combined, and which is blessed with abundant oil, natural gas, and minerals."
Cyrus Brooks joins Stuart Turley for another insightful conversation to discuss Africa Energy Week and its focus on the "African Energy Renaissance by reducing energy poverty, people, planet, industrialization, and free markets."
Listen here.
A Natural Gas Crisis in Resource-Rich Colombia
"Internal debate over how Colombia should approach developing its domestic resources has created uncertainty over the future of not only the industry, but the country's energy security. Could Colombia face a natural gas crisis in the near future?"
Essential Reading
Taken from the trove of the writings from our energy experts. Here read technical insights and far-sighted analysis relevant through the lens of today's energy. 
For a Successful Energy Transition, "You Need to Learn to Walk Before You Can Run"
"Despite all the advances we have made, producing reliable, affordable and abundant energy for our needs through renewable sources is still in its infancy. In the push for net-zero by 2050, there are many challenges to overcome, but with alarm bells sounding constantly and from all directions, it seems there is a tendency to take off running before we can even walk."
Read "For a Successful Energy Transition, "You Need to Learn to Walk Before You Can Run"
Food For Thought
Read some of our engaging commentary on social media and join us in the conversation.
Climate Activism, Economics and the Environment
"Without care of economics, there will be no "energy" to care for the environment, climate or anything else. Making better energy decisions includes caring for the economics of a people."
Read here.
RBAC, Inc. is the market leading supplier of global and regional gas and LNG market simulation systems. The GPCM® Market Simulator for North American Gas and LNG™ is the most widely used gas market simulation system in North America. RBAC's G2M2® Market Simulator for Global Gas and LNG™ is designed for forecasting gas and LNG production, transportation, storage, and deliveries across the global gas markets. These systems provide industry analysts powerful tools for supporting corporate investment and M&A strategy, achieving environmental and sustainability goals, risk analysis and trading.
© 2023 RBAC, Inc. All rights reserved.  GPCM and G2M2 are registered trademarks owned by RT7K, LLC and are used with its permission.