World Gas Conference 2022
Welcome to Daegu, South Korea
The World Gas Conference was held in Daegu, South Korea. It's a city about 4 hours southeast of Seoul. The inland city is known for being extra hot, but also for producing artists such as Kim Gwangseok, for which a street is dedicated in the city, and famous local dishes, such as Makchang, beef intestines.
Korean Culture
The start of the conference was a welcome reception with both traditional music and K-pop dance themed by their worldwide hit drama "Squid Game."
A Sustainable Future–Powered by Gas
The theme of the World Gas Conference 2022 was "A Sustainable Future–Powered by Gas," and both these points were heard well throughout the conference, particularly in the phrases, "energy security" and "carbon reduction" or "net-zero." But other important messages were heard, from industry executives and professionals.
Plenaries and Breakout Sessions
There were 7 plenaries and over dozens of breakout sessions, of either "Current Debates" and "Industry Insights." The last plenary dealt with energy access and included representation from South America and Africa.
Luz Stella Murgas President Naturgas and Dr. Philip Mshelbila, Managing Director of LNG Nigeria talk about the importance on having a workable "value chain" for energy infrastructure as well as ensuring the projects meet the energy security of the people. Dr. Mshelbila  points out we need a better model.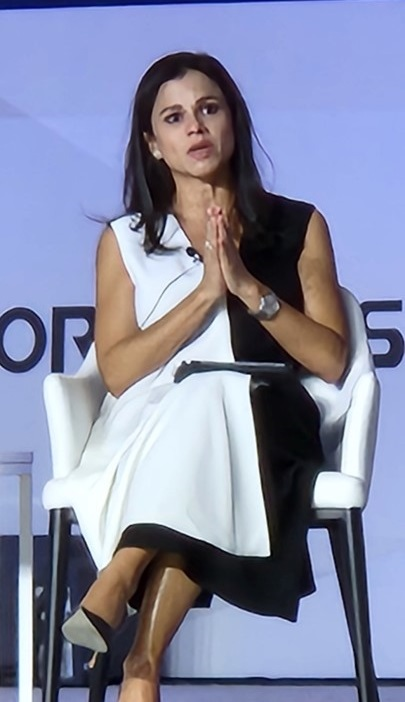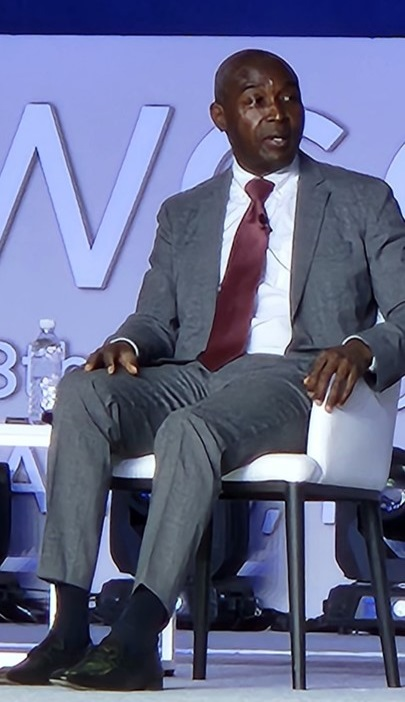 Natural Gas Prices
There were many interesting sessions, but the Industry Insights talk on Global Gas Pricing was a full house with attendees standing in the doorway.  The discussions featured a case study using RBAC's G2M2 Market Simulator for Global Gas and LNG for price forecasting and scenario analysis, as well as a discussion on price reviews in LNG contracts and a very interesting correlation with EU pipeline prices vs JKM.
To see Dr. Brooks' presentation, please click here.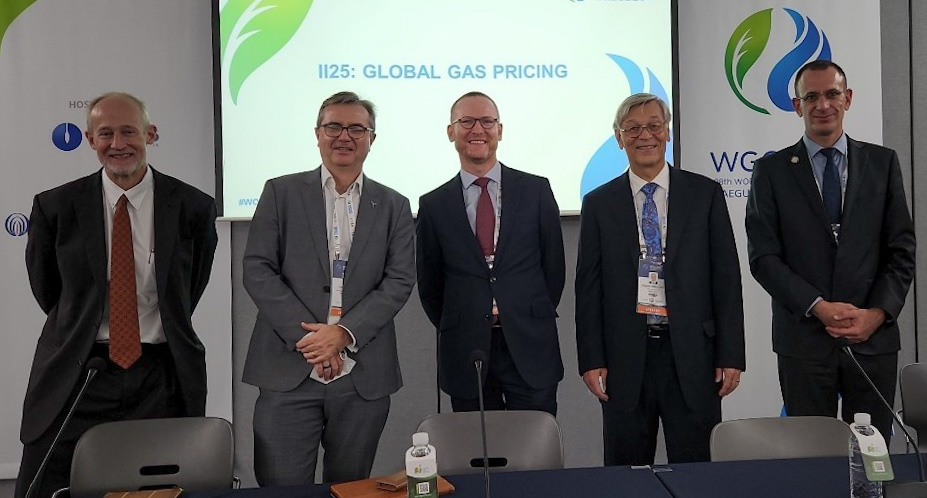 Energy to the Third World
In the discussion "Impacts of Carbon Neutrality Targets on Global Economic Growth," Dr. Robert Brooks of RBAC asks about the challenges to delivering energy to the third world. The consensus was a better regulatory environment, handling affordability for the consumer with private and public sector cooperation.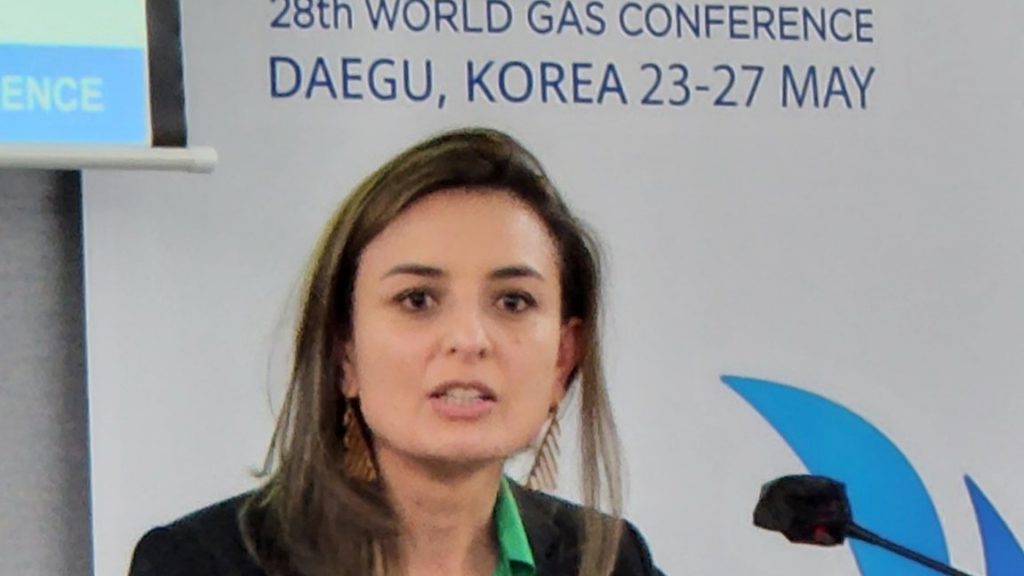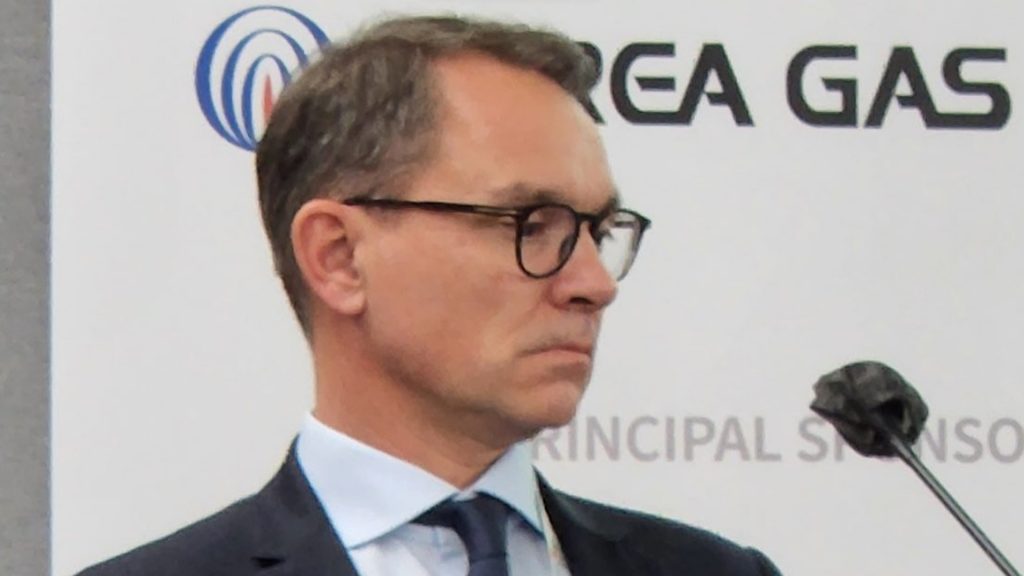 Exhibition Space
National and International companies flooded the West Wing of EXCO, the exhibition and convention center in Daegu, while smaller companies and tech were in the East Wing. With in-person conferences coming back, there were lots of people to meet from both large and small companies as well as media, such as Kenna Bravo from GNL Global, reporting on gas and LNG in Spanish, especially for Latin America, as well as Jenny Yang from S&P Global, making for very interesting and insightful conversations.
Hydrogen Continued to be a Buzz
From hydrogen supply chains to drones, from pipelines to hydrogen cell-fueled trucks and buses, there was a lot going on with hydrogen. South Korean's President Yoon Suk-yeol spoke at opening of the World Gas Conference 2022 while Hyundai and Posco showed off their hydrogen vehicles and pipelines.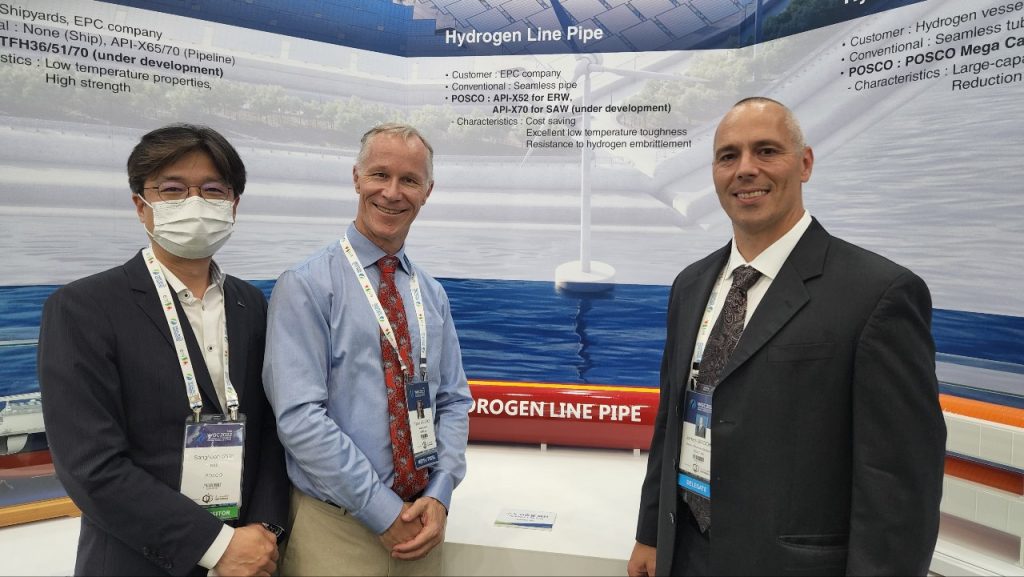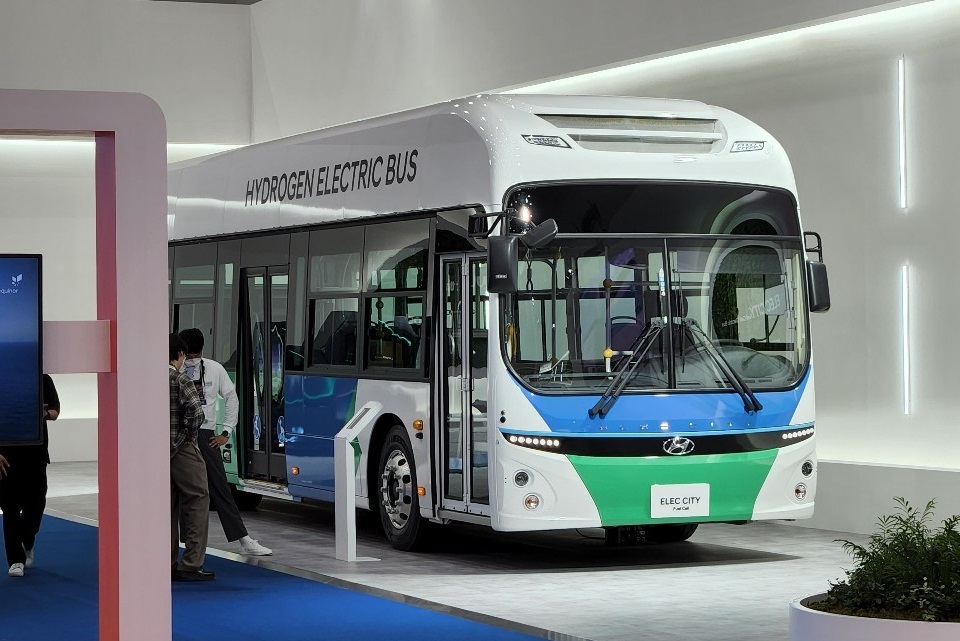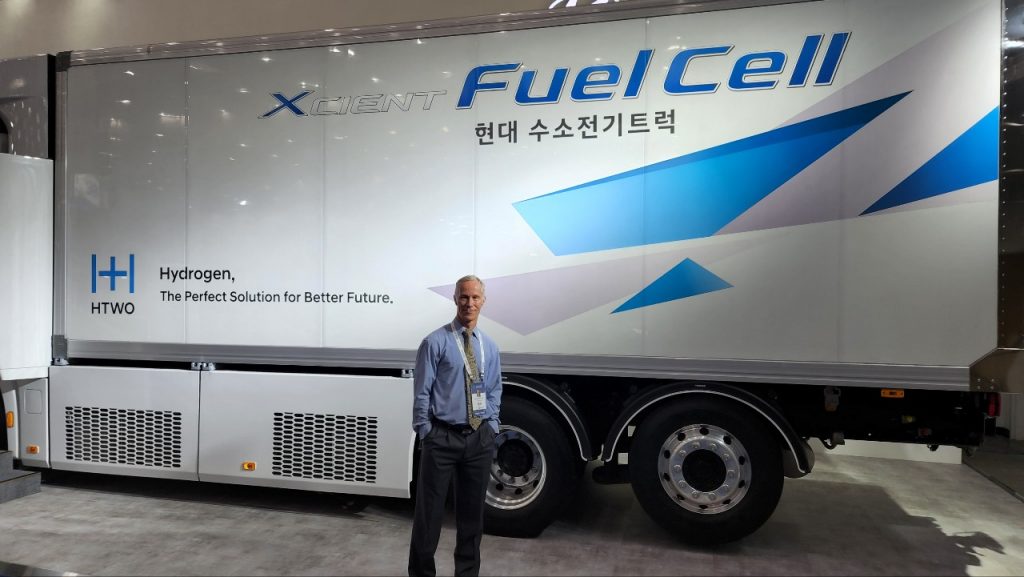 Culture Exhibitions
Cappuccino machines were ubiquitous, yet some companies brought their local culture with them, such as Petronas with a Malaysian musical performance and KOGAS with their Pegasus basketball team.
Interviewed by the Times
Dr. Brooks was also interviewed by the Times, Korea, about the role of natural gas and tools that could help Korean companies during the energy transition. For the English version, click here. For Korean, click the picture.
RBAC at the World Gas Conference
While attending the World Gas Conference, RBAC Senior Staff met with natural gas and LNG companies to discussing the importance using market simulation to develop realistic scenario analysis to support their corporate strategy for energy security and the energy transition. 
Dr. Brooks noted, "Russia's war on Ukraine has led to upheaval in European energy markets and this upheaval has spread around the world. Many countries have been forced to reconsider their national self-interest regarding energy security. However, they typically do not have the analytics capability to develop workable energy security and energy transition strategies for dealing with their enormous uncertainties. It is RBAC's mission to provide such analytics capability. We provide expert guidance through bespoke studies addressing specific company or country situations. For organizations which prefer to have their own capabilities in-house, we provide licenses to our simulation systems and databases along with intensive training and support so that these organizations are enabled to 'do it themselves". 
RBAC has been at the forefront of developing gas and LNG market simulation systems for Global and North American gas markets for over two decades. 
World Gas Conference 2025
The next World Gas Conference will be held in Beijing, May 19th-23rd, 2025, the home country of the new president of the International Gas Union (IGU) for the next 3 years, Li Yalan. The IGU's purpose is stated: 
"As a worldwide non-profit organization that was founded in 1931 the mission of IGU is to advocate gas as an integral part of a sustainable global energy system and to promote the political, technical and economic progress of the gas industry."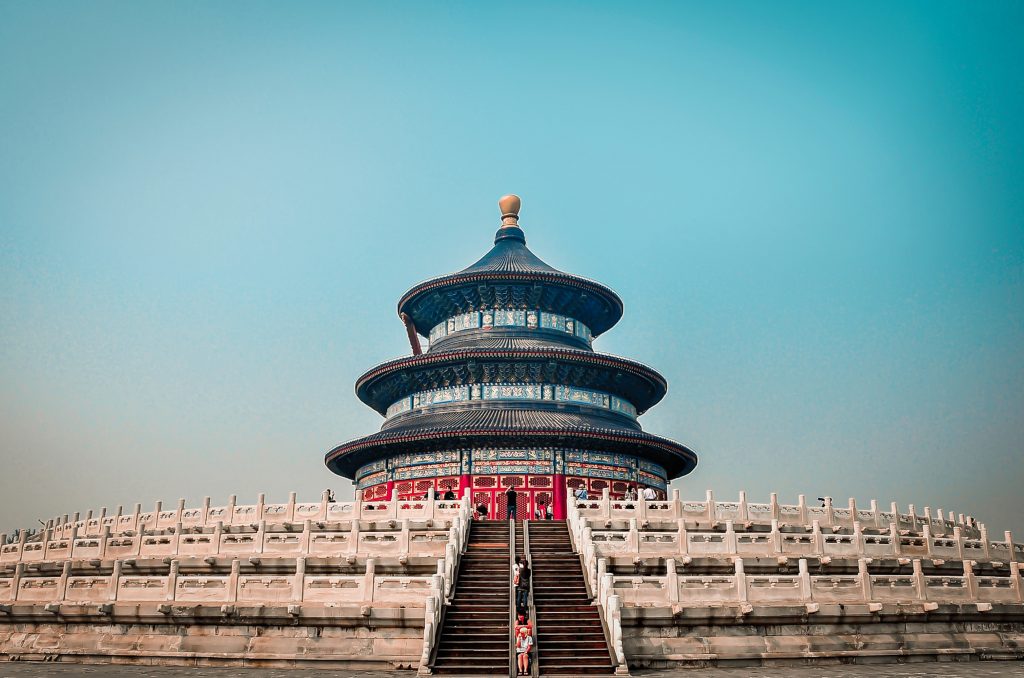 In Summary
The World Gas Conference brought together the entire world on the subject of natural gas, LNG and energy. Some of our main takeaways are:
The industry needs a better model to lead to better energy policy and planning.
Natural gas and LNG are the fuels of the energy transition.
The future is one of reduced carbon and methane emissions.
Energy policy and investment must be on the same page.
For the third world, energy infrastructure must be built, but costs, prices, and supply must be done in a way to be able to reach all the people.
The potential of hydrogen as a fuel of the future was another featured topic.  Many speakers mentioned it but few had concrete plans for how it could replace natural gas in world markets.
The issue of Energy Security was on everyone's mind and rose to parity with Energy Transition as the dominant theme of the Conference.
RBAC's market simulation systems can help. Contact us to find out more. Till next time, see you at the next conference!
Images source: Cyrus Brooks, RBAC; or from as specified from Unsplash
RBAC, Inc. is the market leading supplier of global and regional gas and LNG market simulation systems. The GPCM® Market Simulator for North American Gas and LNG™ is the most widely used gas market simulation system in North America. RBAC's G2M2® Market Simulator for Global Gas and LNG™ is designed for forecasting gas and LNG production, transportation, storage, and deliveries across the global gas markets. These systems provide industry analysts powerful tools for supporting corporate investment and M&A strategy, achieving environmental and sustainability goals, risk analysis and trading.