The 21Q2Rev1 revised quarterly GPCM database has been loaded to the RBAC website for download. We have updated LNG Import historical volumes as well as future outlooks for US, Canada, and Mexico. Also added seasonality to the LNG Canaport future supply curves based on historical trends. This resulted in increased LNG imports into North America, mostly into Mexico as seen in the graph below.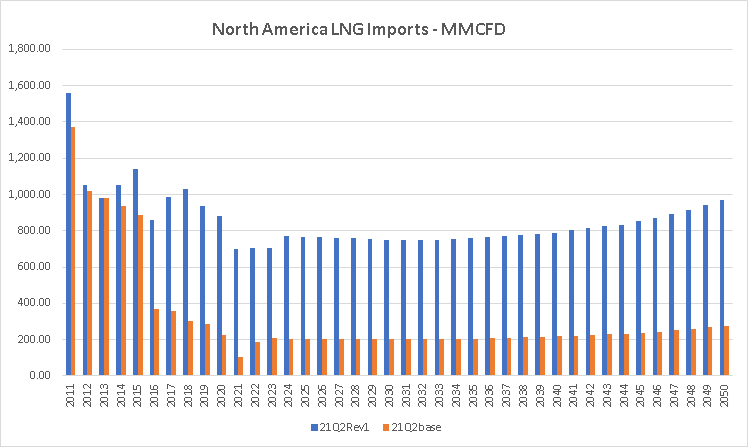 This did not have a lot of impact on Henry Hub pricing as seen in the graph below.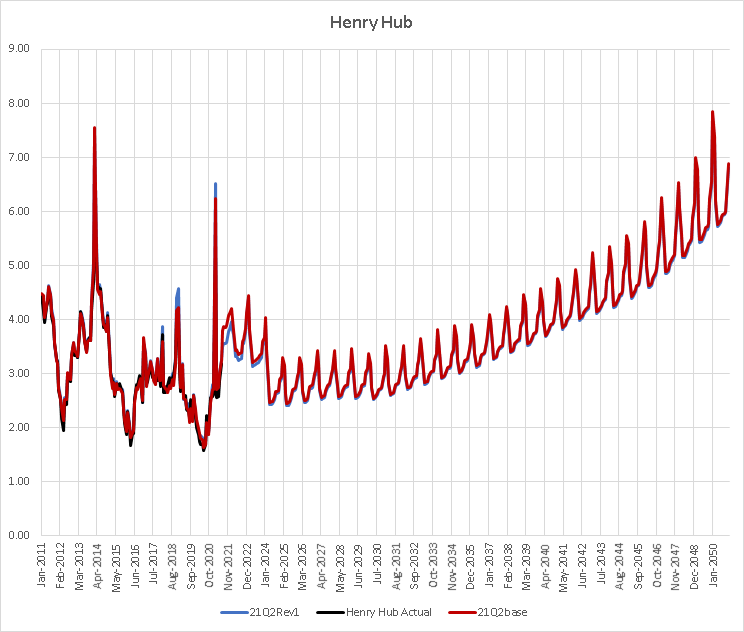 But it does have some impacts on Algonquin, City Gate basis as seasonal forecasted LNG imports from LNG Canaport flowed south into the northeast US versus our previous forecast of zero LNG Canaport imports. This reduces the seasonal peaks in prices but they are still directionally similar.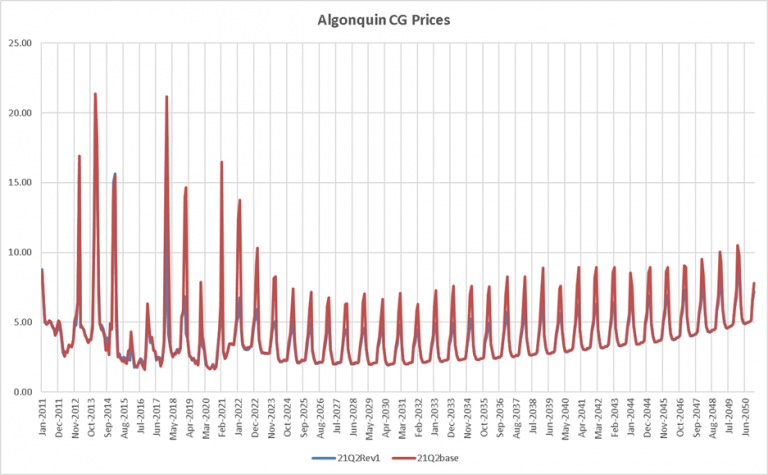 For more information or assistance, please call RBAC Technical Support at 281-506-0588 x112.